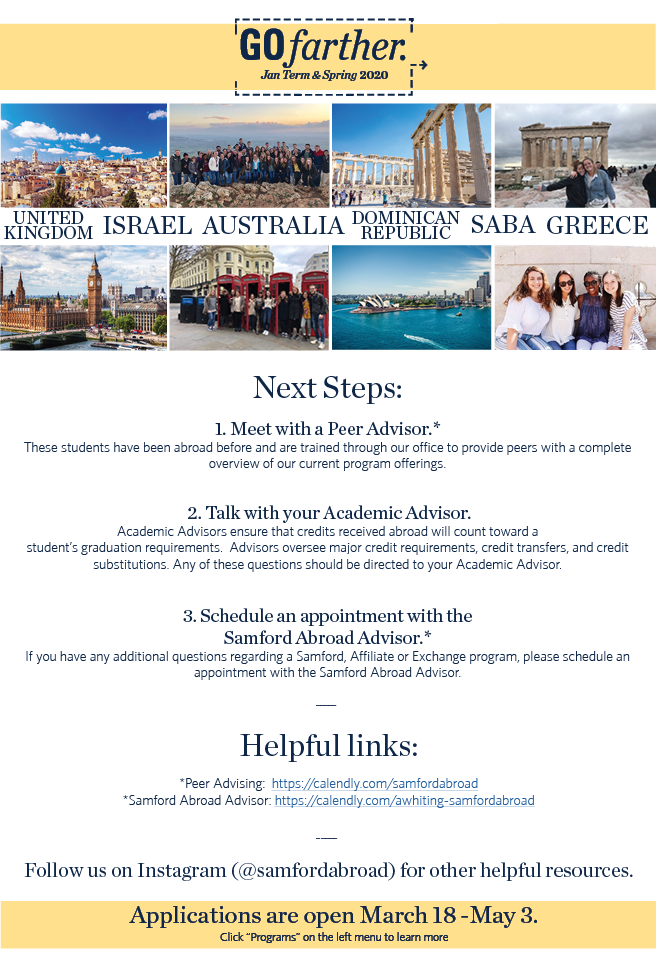 Click the link to view our information session presentations:
Jan Term & Spring 2020 Course Offerings and Next Steps

View the online deposit instructions here
***The Bursar's Office cannot currently process an online payment due to a system error. Until the problem is fixed, you will need to submit a check to the Bursar's onestop teller window in Ingalls Hall, 8am-4:30pm Monday through Friday. The Global Engagement Office will communicate to students when this issue has been resolved and when you can resume online payment to complete your application.

We also offer opportunities to study for a semester, Jan term, or summer through several partner programs. Please contact us at geo@samford.edu to learn more about affiliate options.
---